The Gassenhof sauna realm
A faceted experience with unique touches
The name may sound pretentious, but the experience justifies it. The sauna realm at Erlebnisort Gassenhof features several themed saunas, steam baths and showers. The relaxation rooms, garden and Logensauna welcome you to a particularly cosy atmosphere...
Sauna with the pros: Meet our Aufguss masters
At our spa hotel in Ridnaun, we take sauna very seriously. Take part in the infusions offered by our expert Aufguss masters in the Gassenbadl saunas and in the Finnish sauna of the Logen Spa. Not only have they mastered the technique of sauna infusions – they also have extensive knowledge of the local herbs and their health-promoting properties. As certified Aufguss masters, they are there to take your sauna experience to the next level.
Speaking of sauna, let us introduce you to one of our highlights: the unique Distiller's sauna. As the name suggests, it is equipped with an old stove once used for distilling schnapps. Take a seat, take in the view, and enjoy a healthy sweat! The experience is rounded off by a daily sauna infusion ritual, and on occasion by our very popular final tipple. You guessed: we are talking about a glass of schnapps distilled by Manni himself!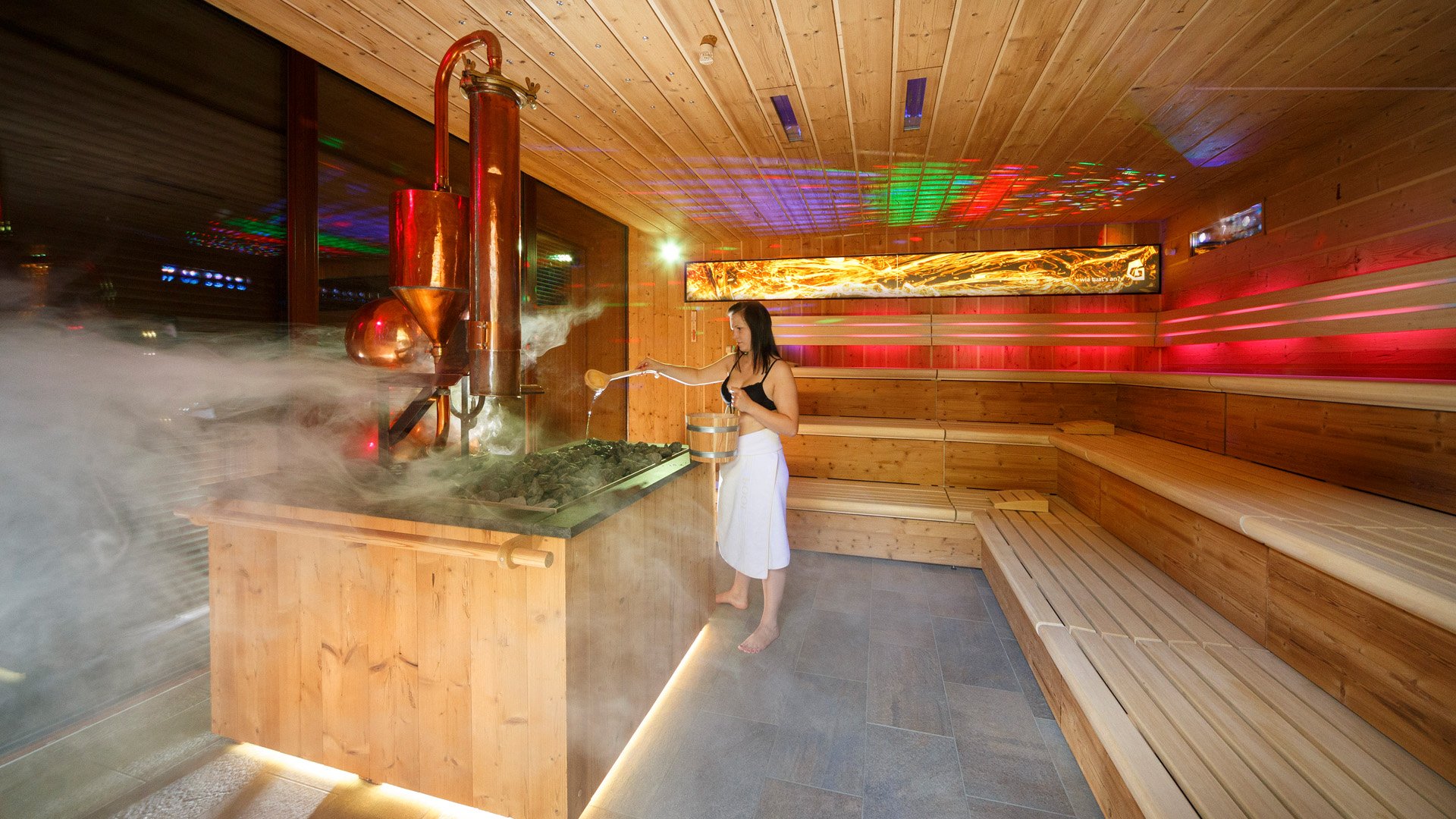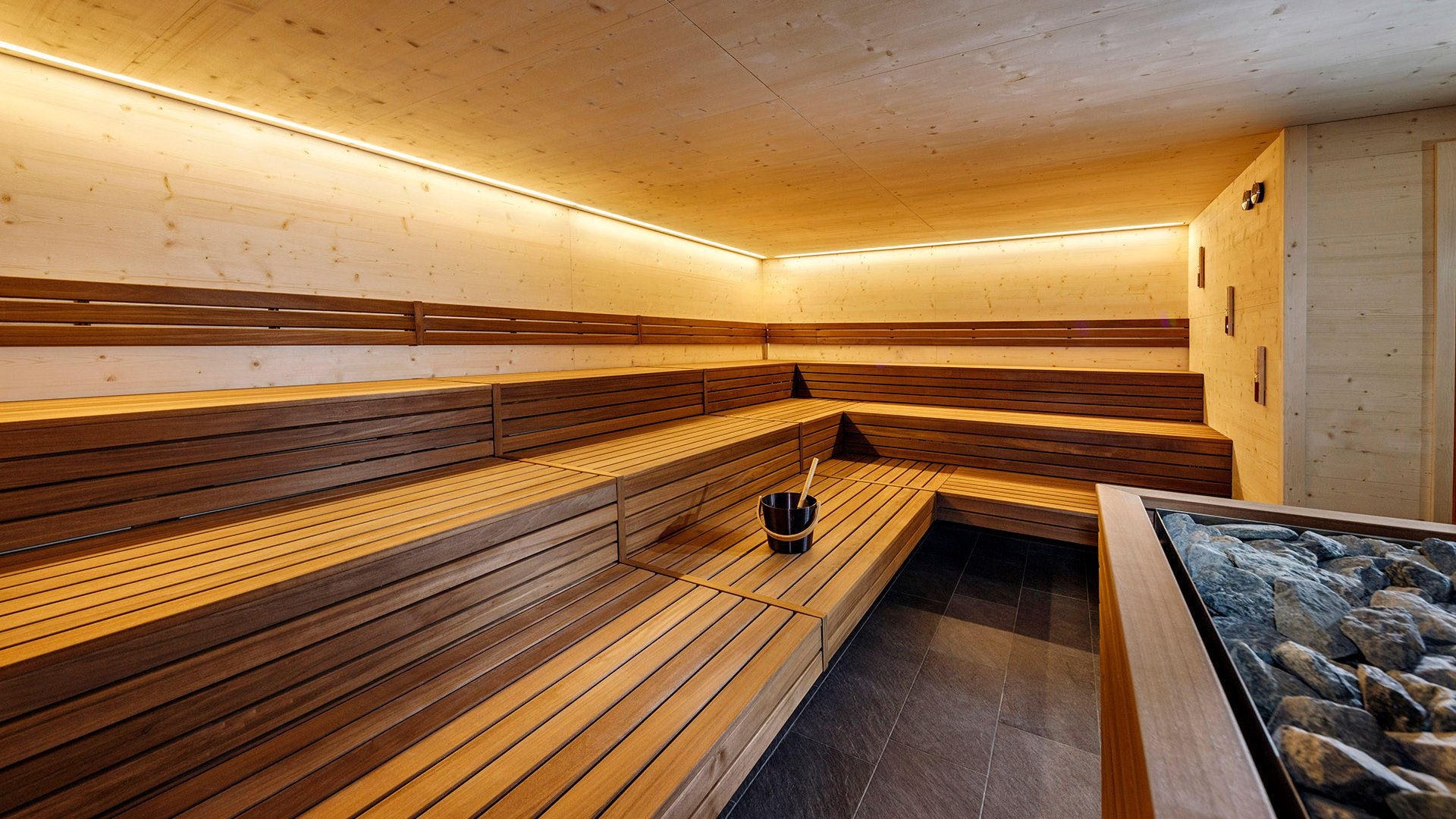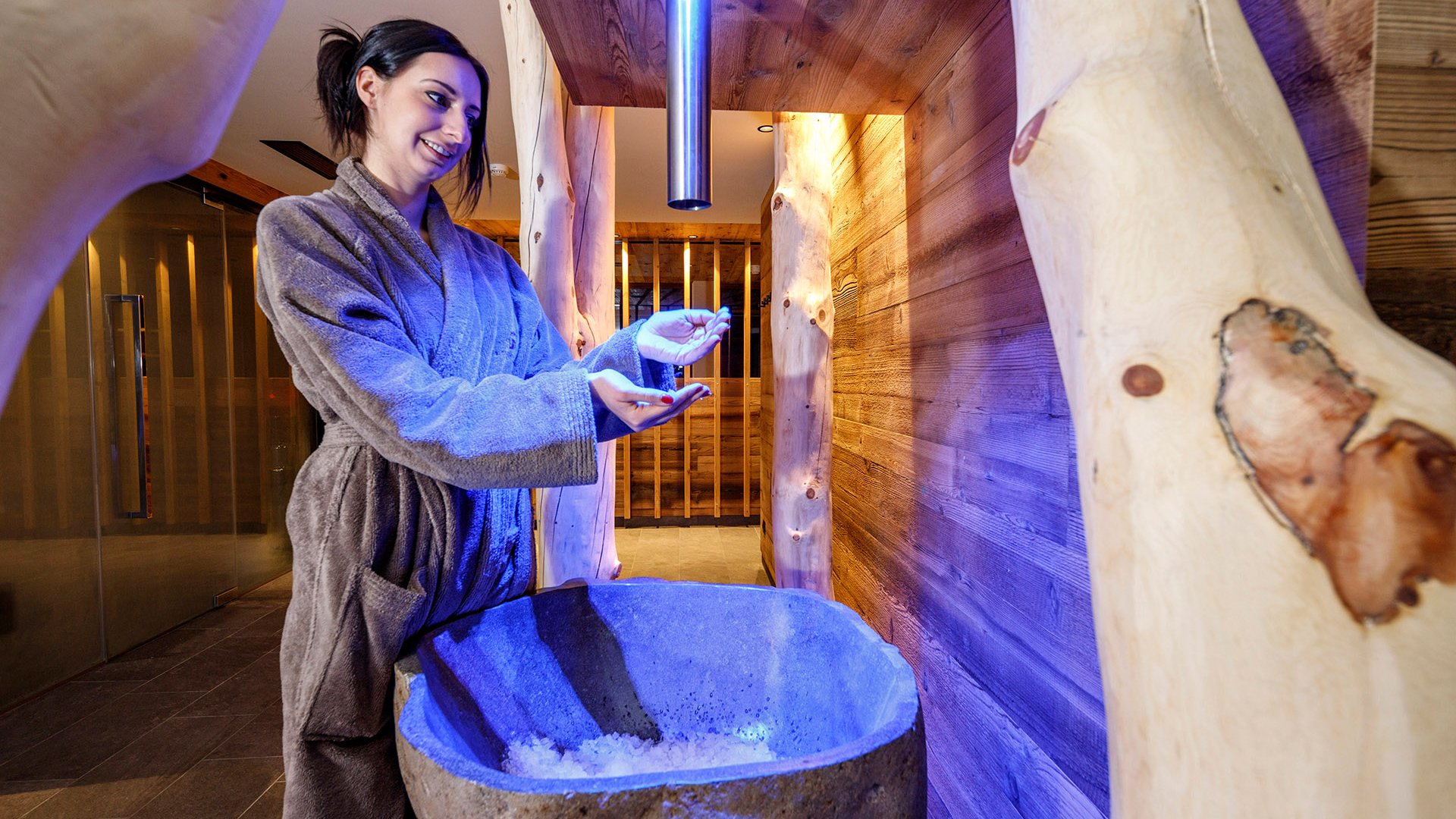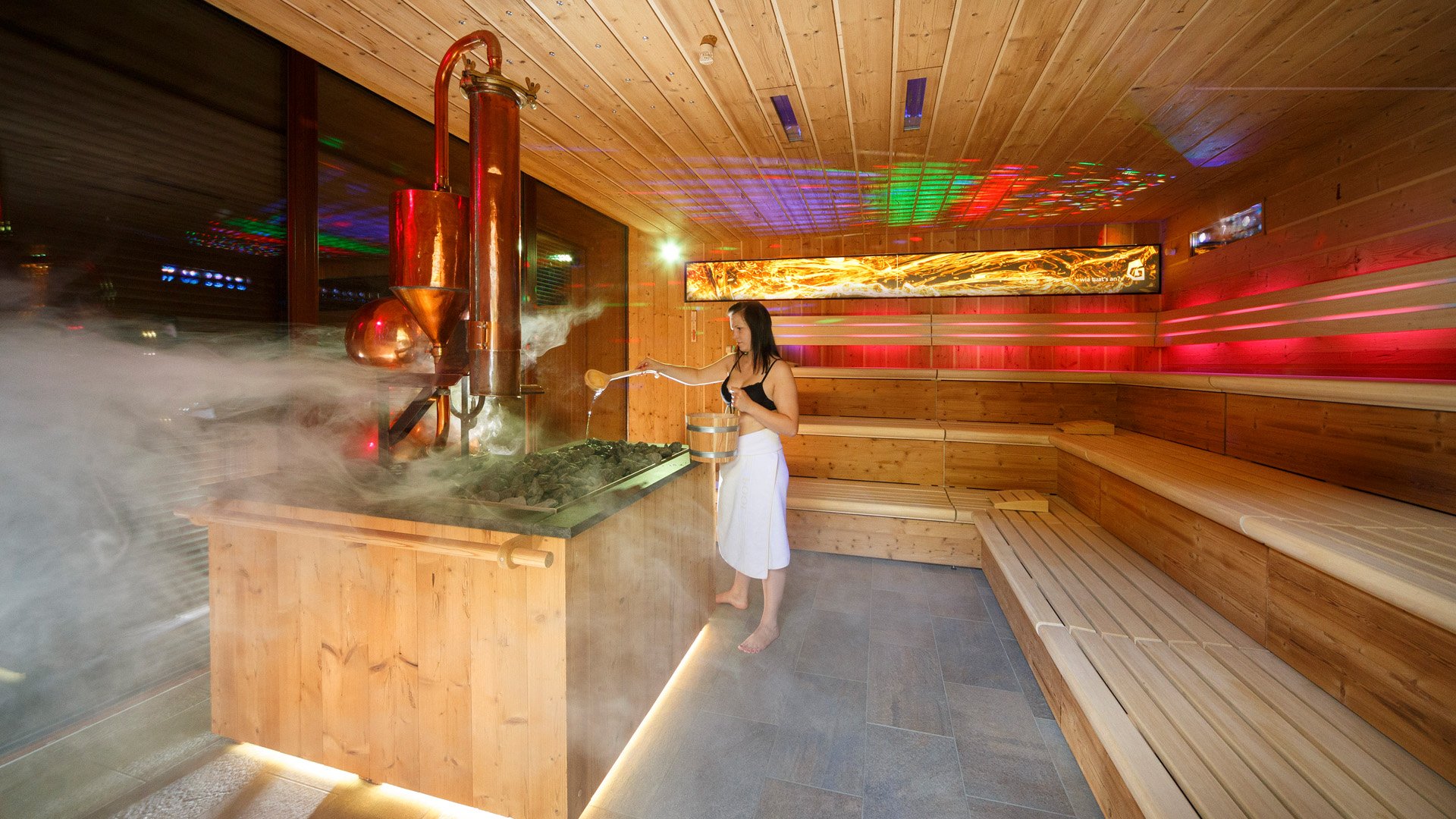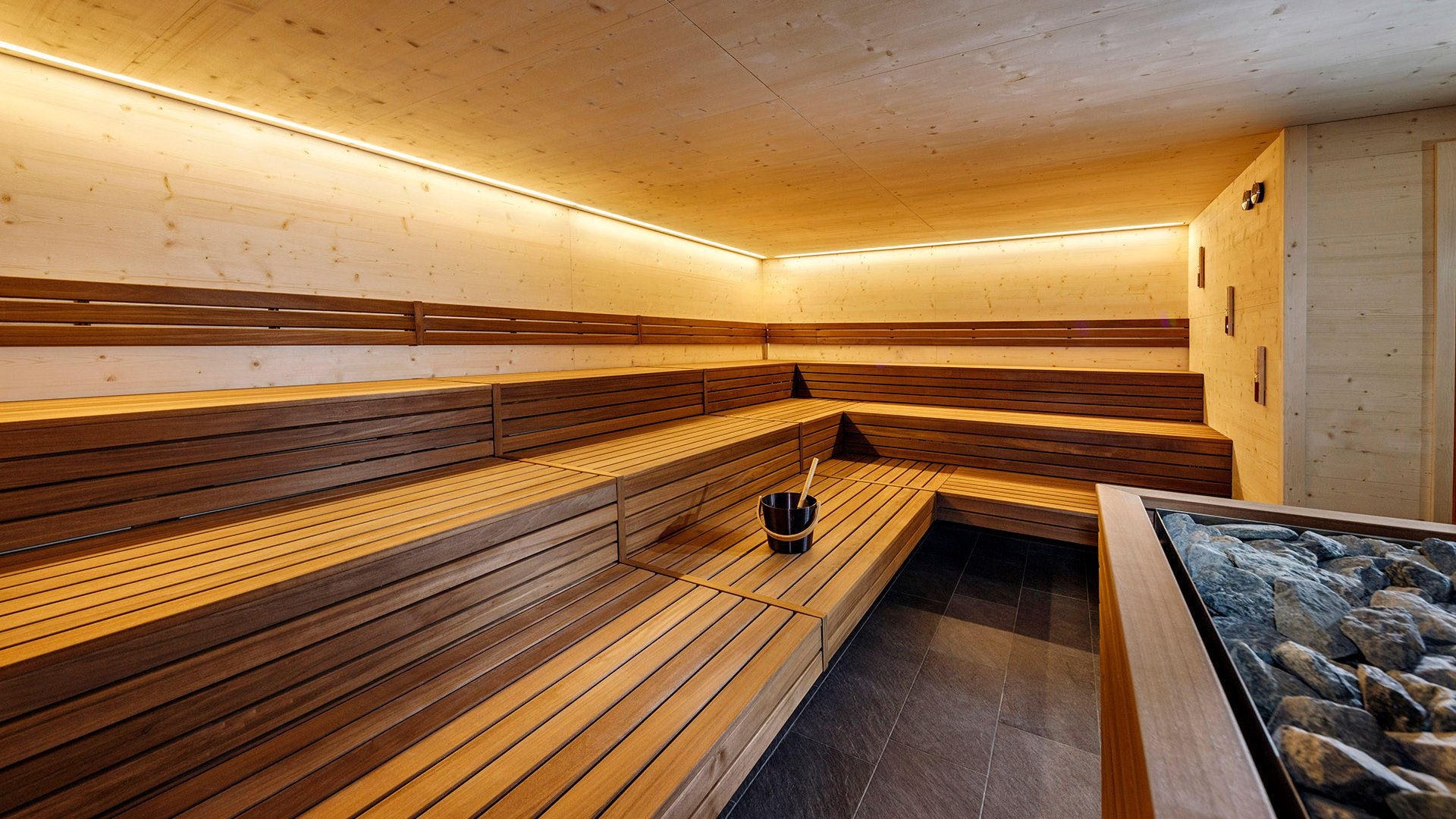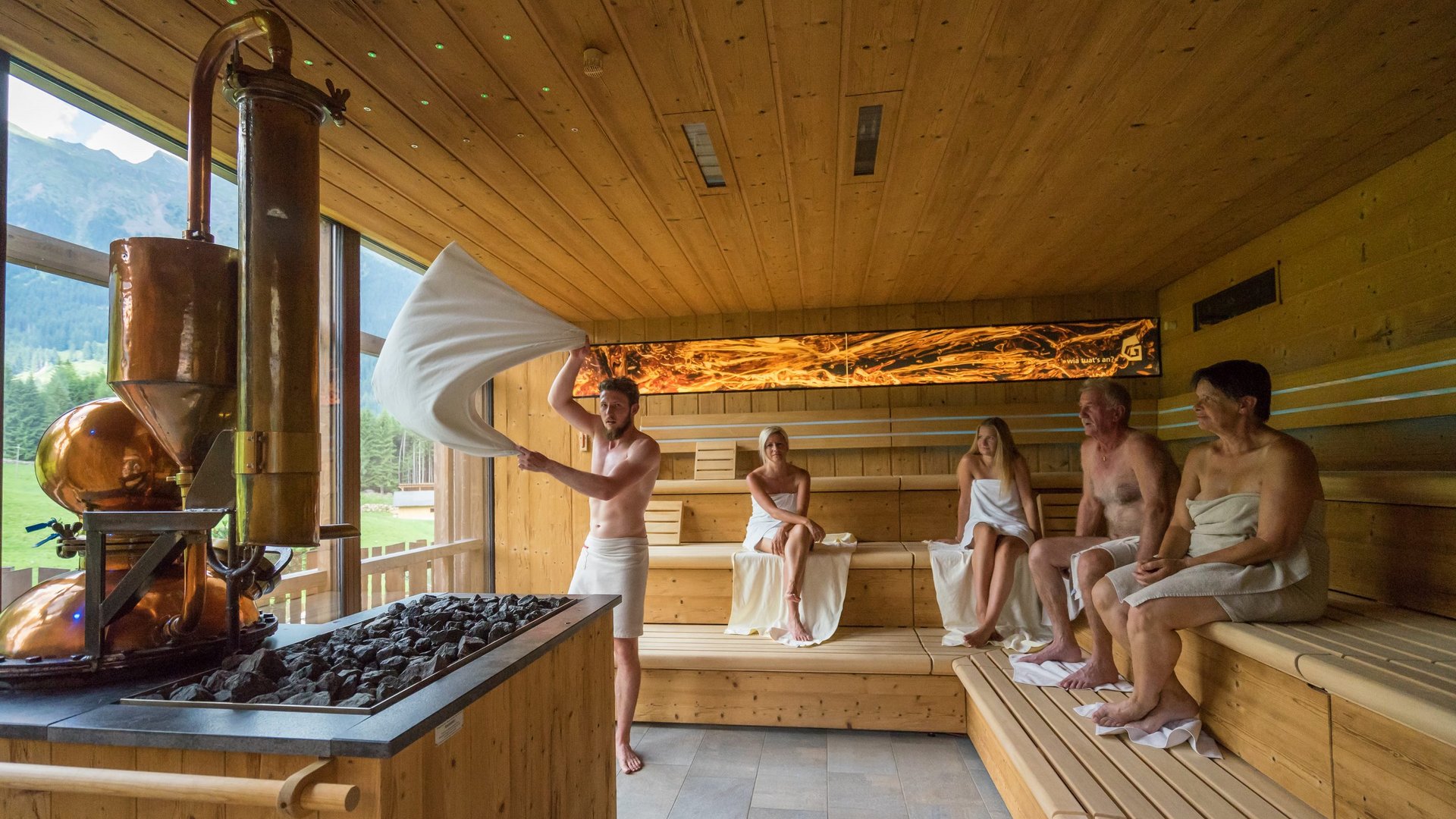 Our sauna realm features:
Gratznhaus-Sauna
Destillery Sauna
Steambath
Sauna Infusions
Various rest rooms
Diving pool
Tropical rain shower
Mist shower
Rock shower
Outdoor whirpool bath
Fresh water fountain
Crushed-ice fountain
Hay beds in the Tyrolean lounge
Herbal tea in the sauna reign
Finnish sauna and steambath in the Gassenloge Spa
Tree sauna