A warm atmosphere and two cool guys
Meet your hosts: The Volgger family
"Wia tuat's an?" You'll probably hear hosts Manni and Stefan say this, when they come to greet you on arrival. Don't be alarmed: it's a local expression, meaning something like "How's tricks?" That's just the way they are, our Manni and Stefan – two genuine guys with a forthright, laid-back attitude.
You will hear Manni ask you the same question again just before introducing you to the art of schnapps distilling. Or when he accompanies you on one of his guided hikes. Or when you visit him in our brewery. Meanwhile, his brother Stefan will be in the kitchen, conjuring up a gourmet meal to treat your palate.
They may have different interests, but the Volgger brothers share authentic, friendly manners and a desire to always try out something new.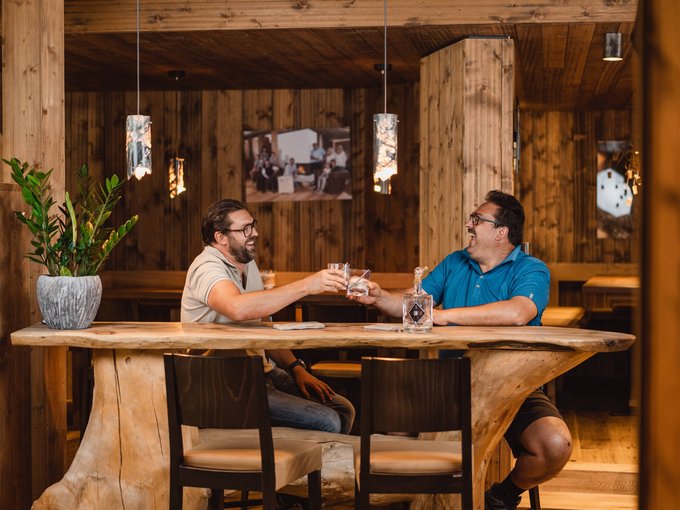 The word "standstill" simply doesn't feature in their dictionary. That's why things never get boring, here in Ridnaun. Not just for them, but for the staff and – more importantly – for you, our guests, as well. Besides, it's not for nothing that Manni and Stefan have made a name for themselves as two seriously cool guys!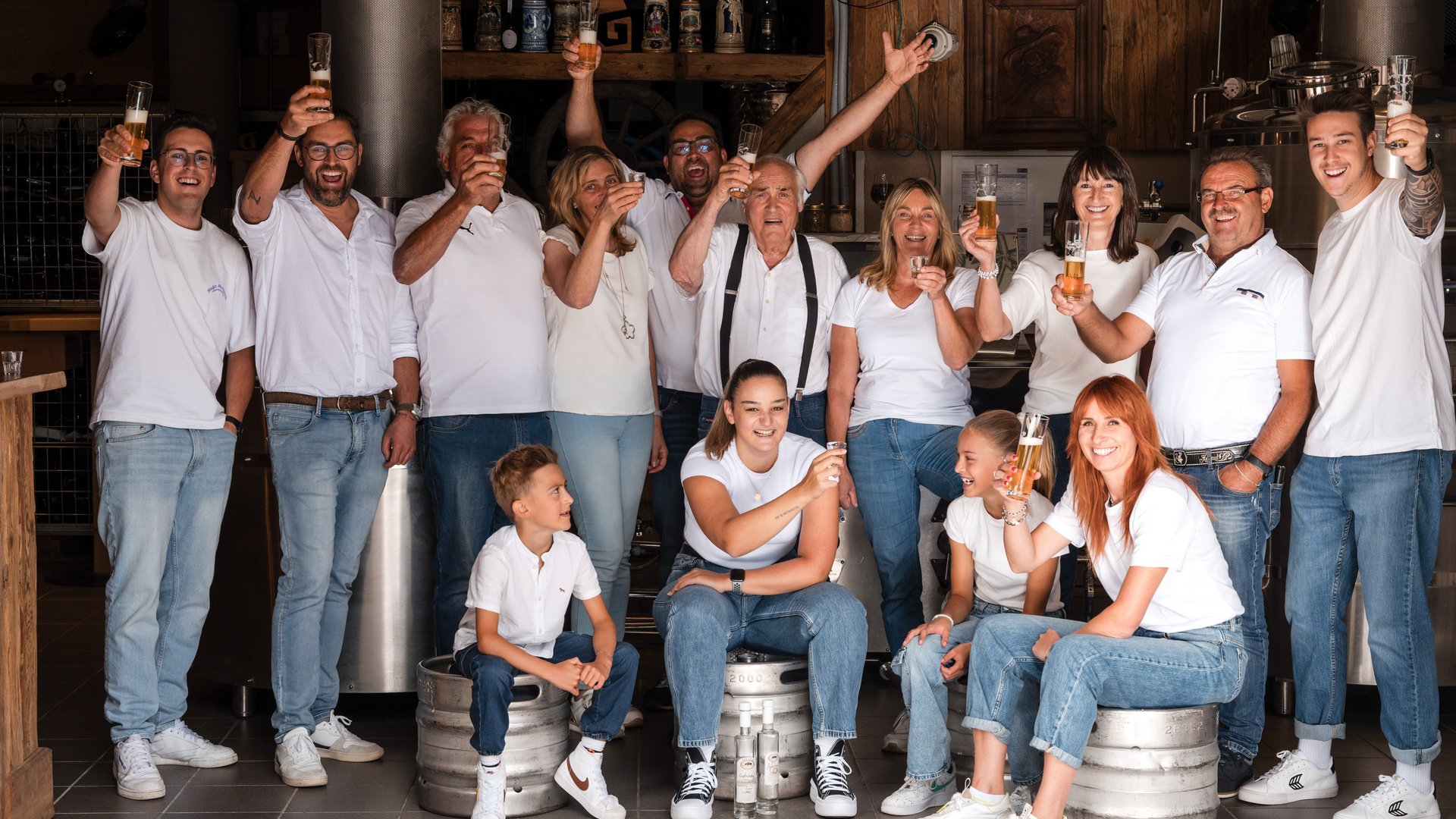 The brothers' taste for challenges and new ideas, paired with their quirky cordiality, is actually the secret of Gassenhof's success. Established in 1974 as a small guesthouse by their parents Adolf and Helene, Gassenhof is now more than just a hotel – it's one of the best hotels in our region. What makes it a place of experiences is that hospitality and genuine cordiality are not just part of our job – they're part of our philosophy, something we live and breathe. Everyone here, from the Volggers to every member of staff, does their best to offer you THE perfect holiday. Gassenhof is a place where you get to experience something more than just the standard holiday in South Tyrol. In short, it's a place to experience.
Don't take our word for it, though… Meet Manni and Stefan in the flesh, and discover Erlebnisort Gassenhof first-hand. You won't regret it!
Like a well-oiled machine
Manni and Stefan are at the steering wheel of Gassenhof, but every member of the Volgger family, from senior host Adolf to the daughters and daughters-in-law, has found their role in the family business, and works with genuine passion.
…is a man of many talents and a unique character. As a fun-loving hiking enthusiast, he is always up for a joke and loves to show guests around the most enchanting places in the Ridnauntal valley. When he's not out in the mountains, you will often find him busy brewing or distilling. The Gratznbrand distillery, which is part of our resort, is where he produces his artisanal spirits. If you decide to pay him a visit there, he will be thrilled to introduce you to the art of distilling schnapps. If you are more into foaming blondes, drop in at the Gratznbräu brewery, where Manni – who is also a master brewer – will offer you a taste or two of his own crafts beers.
...has turned his passion for cooking into his profession. After completing his training as a chef in Brixen, he is now spoiling the Gassenhof guests with traditional South Tyrolean specialities made from fresh, locally sourced ingredients. A gourmet himself, Stefan is constantly exchanging ideas with his kitchen brigade as well as starred chefs to bring new ideas to his experiential cuisine. One of the highlights he offers is an indulgent 7-course menu featuring local specialities, which he prepares in the 700-year-old kitchen of Chalet Gratznhäusl. When he is not juggling pans and pots, Stefan loves to spend time with his family and out in nature.