South Tyrol – a land of a thousand charms
Where beauty meets variety
To spend a holiday in South Tyrol is to immerse yourself in a breath-taking mountain landscape that offers marvellous walking and cycling trails in summer and sunny ski slopes in winter. But the natural attractions and sports activities are really just the surface, because South Tyrol is also a land of great variety offering endless leisure opportunities. If you are seeking a place that combines nature and sports with spa, culture, arts and culinary pleasures, then South Tyrol is the perfect destination for you.
As a small but perfectly formed slice of heaven, South Tyrol is a popular destination in every season. Most visitors come for the natural landscape, which features the Alps and the world-renowned Dolomites as well as verdant pastures, lush forests, crystal-clear mountain lakes and vineyard-covered hills.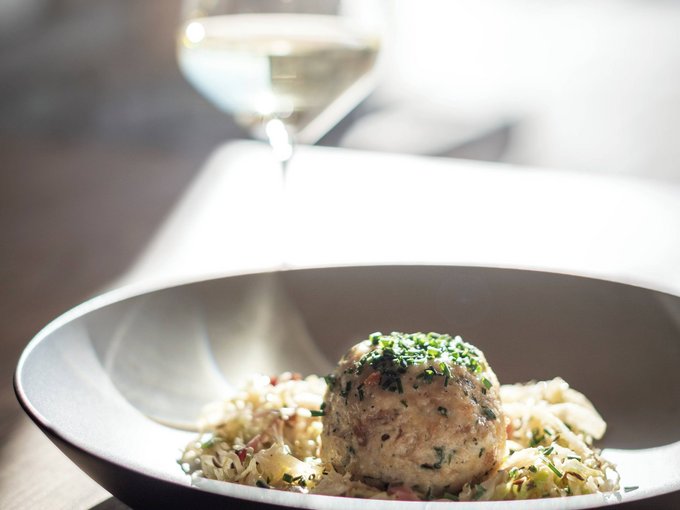 Others love South Tyrol for its wealth of castles, fortresses, churches and museums, while gourmets love the variety and quality of the local cuisine. And it's indeed the culinary side of South Tyrol that gives you the full flavour of this land as a unique melting pot of different cultures. Pick up any menu and you will find that Tyrolean classics such as Schlutzkrapfen and Kaiserschmarren rub shoulders with Mediterranean pasta and meat or even fish dishes, with the occasional addition of international touches.
Whatever holiday experience you are after, you will be hard pressed to find a place that offers more variety than South Tyrol, in every aspect!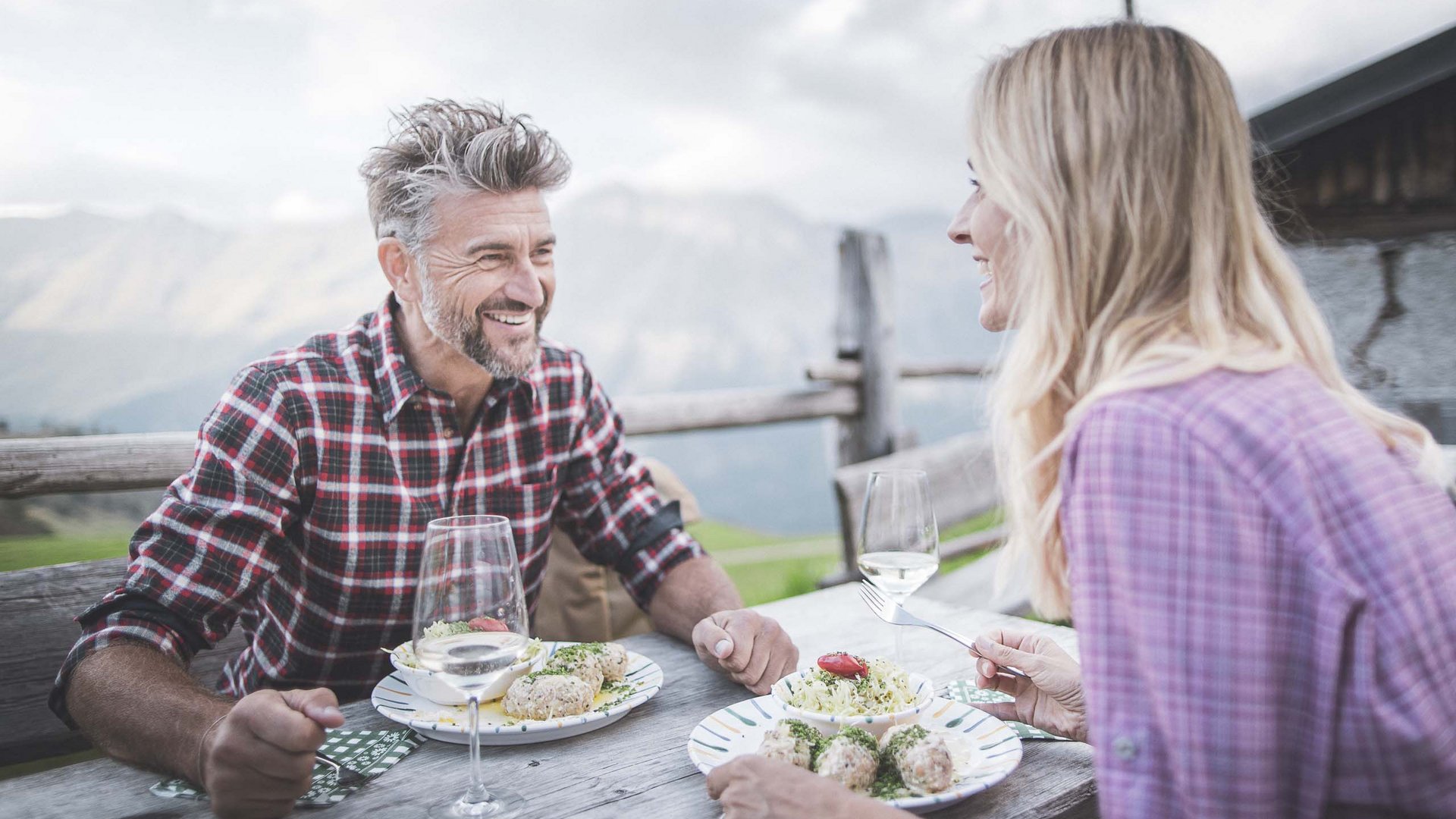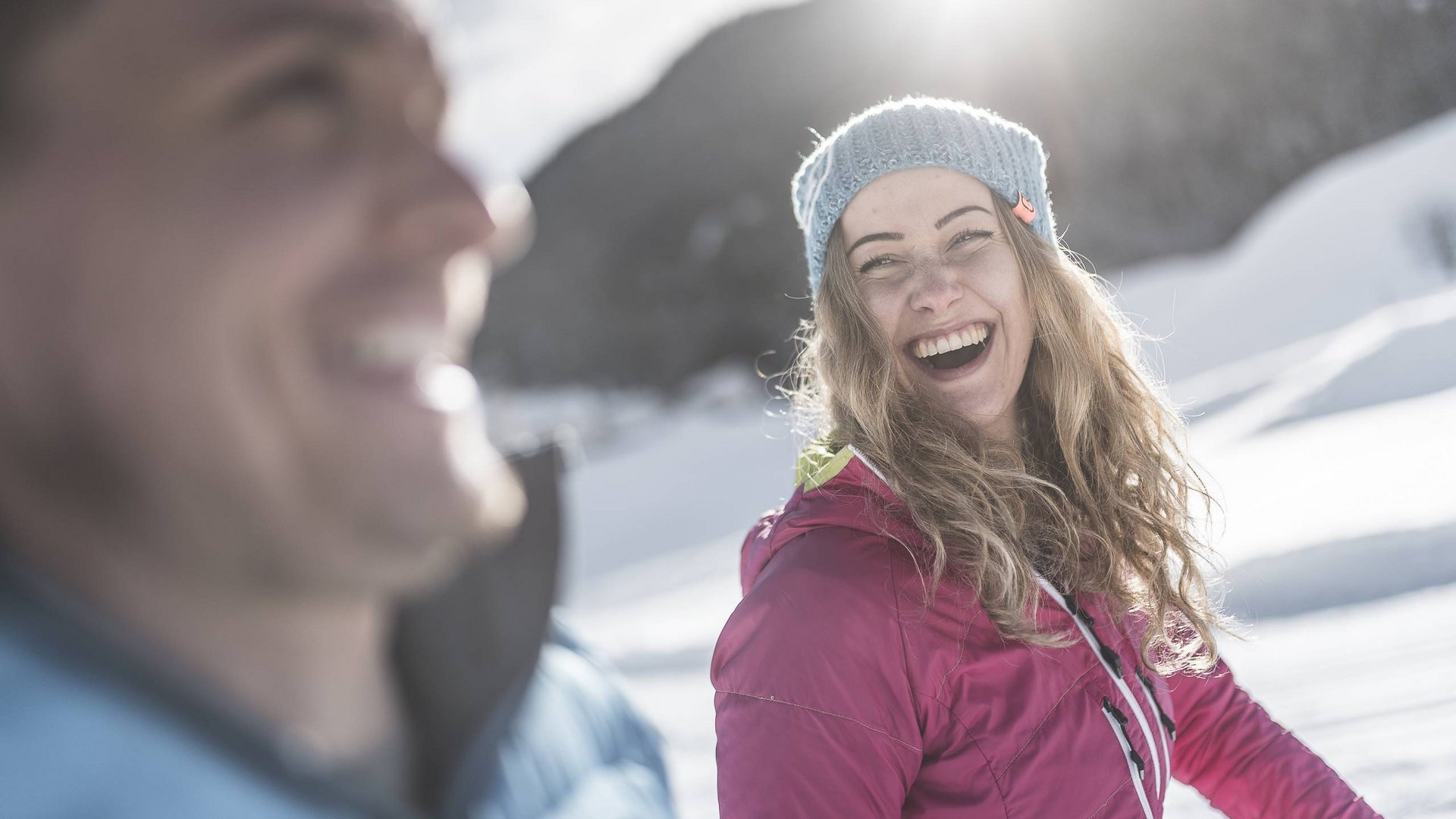 In summer, South Tyrol is a hiking Mecca, offering everything from leisurely valley walks to breathtaking mountain climbs. This makes it the perfect destination for walkers, hikers and mountaineers of every age and level. Although the paths and trails vary widely in terms of length, altitude and elevation gain, they all offer spectacular mountain views with an extra side of good vibes. The quaint alpine huts along the way are just what it takes to catch a breather and recharge with delicious traditional fare.
Speaking of walking… As a member of the Wanderhotel – best alpine consortium, our hotel specialises in hiking holidays. We will be happy to guide you to the most beautiful places in the area and offer you insider tips and tour suggestions, as well as lend you hiking maps and hiking equipment.
Although hiking and walking are core activities here in South Tyrol, they are by no means the only summer options. In the last few years, our area has gained international fame as a great cycling destination. Whether you prefer a mountain bike or an electric bike, you can look forward to a capillary network of trails, paths and routes for every taste. Other summer activities you can enjoy here in Italy's northernmost region include horse riding, paragliding, white-water rafting and Nordic walking.
Here at Gassenhof, the team is eager to tell you more and help you live unforgettable experiences!
Silent forests, white-capped mountains, and vast meadows swathed in white glistening in the sun – when South Tyrol dons its white dress, we all gaze in awe. But we also make the most of the opportunity. With several skiing areas to choose from, a skiing holiday in the Ratschingstal valley offers snow-sure slopes for everyone from novices to pros, and cosy ski huts serving delicious dishes. Our Ridnaun is a popular holiday destination in winter, not least for its romantic snowscape and the beautiful cross-country ski trails that wind through it. Other wintertime options include tobogganing, ice skating, winter hiking and snowshoeing.
South Tyrol's cultural treasures
A unique mix of Gothic architecture and Italian lifestyle, Alpine landscapes and Mediterranean climate – as the meeting point of two different worlds, South Tyrol enjoys unique richness and diversity. Explore it in depth, visiting its many cultural and art sites. No matter how often you come to South Tyrol, you will never have to live the same experience twice!
From artistic masterpieces to minerals, and from historic castles to ancient "celebrities", you can take your pick from over 115 museums, exhibitions and sights. A few examples? At the South Tyrolean Archaeology Museum in Bozen you can meet Ötzi the Iceman, the most famous and best-researched ice mummy in the Alpine area (and probably beyond). The Messner Mountain Museums is a collection of six different museums in stunning Alpine locations, five of which are here in South Tyrol. The brainchild of world-famous mountaineer Reinhold Messner, each of these museums is dedicated to a different aspect of mountain life, and they are worth visiting for their setting and architectural design as well as their contents.
The Franzensfeste Fortress, which covers an area larger than nine football fields, is an impressive landmark that often doubles as the setting for a variety of art exhibitions. If you would like to journey back in time and discover the culture and rural life in the South Tyrol of bygone days, one of the best ways to do so is visiting the South Tyrolean Museum of Folklore in Teodone/Dietenheim. Another attraction you don't want to miss is in Meran: we are talking of Trautmannsdorf Castle and its internationally renowned botanical gardens – a real spectacle, especially in spring!