Skiing & cross-country skiing
Discover the pleasures of a ski holiday in South Tyrol
Ratschingstal – a ski and cross-country ski paradise
When we say that the Ridnauntal valley is a real paradise for winter sports enthusiasts, it may sound like an overstatement. But the fact is that from perfectly groomed ski pistes to highly panoramic cross-country ski trails, you will find that Ratschings, Ridnaun and their surroundings really leave nothing to be desired.
Endless cross-country ski trails
With around 60 kilometres of trails, all groomed to perfection, the Ridnauntal valley is a great destination for your cross-country ski holiday, not least for the jaw-dropping snowscape that never fails to amaze skiers and biathletes alike. The cross-country ski circuit starts right outside Erlebnisort Gassenhof, leading past the picturesque St. Magdalena chapel and further into the valley. Whether you prefer the skating or classic style, Ridnaun has a wonderful experience in store for you.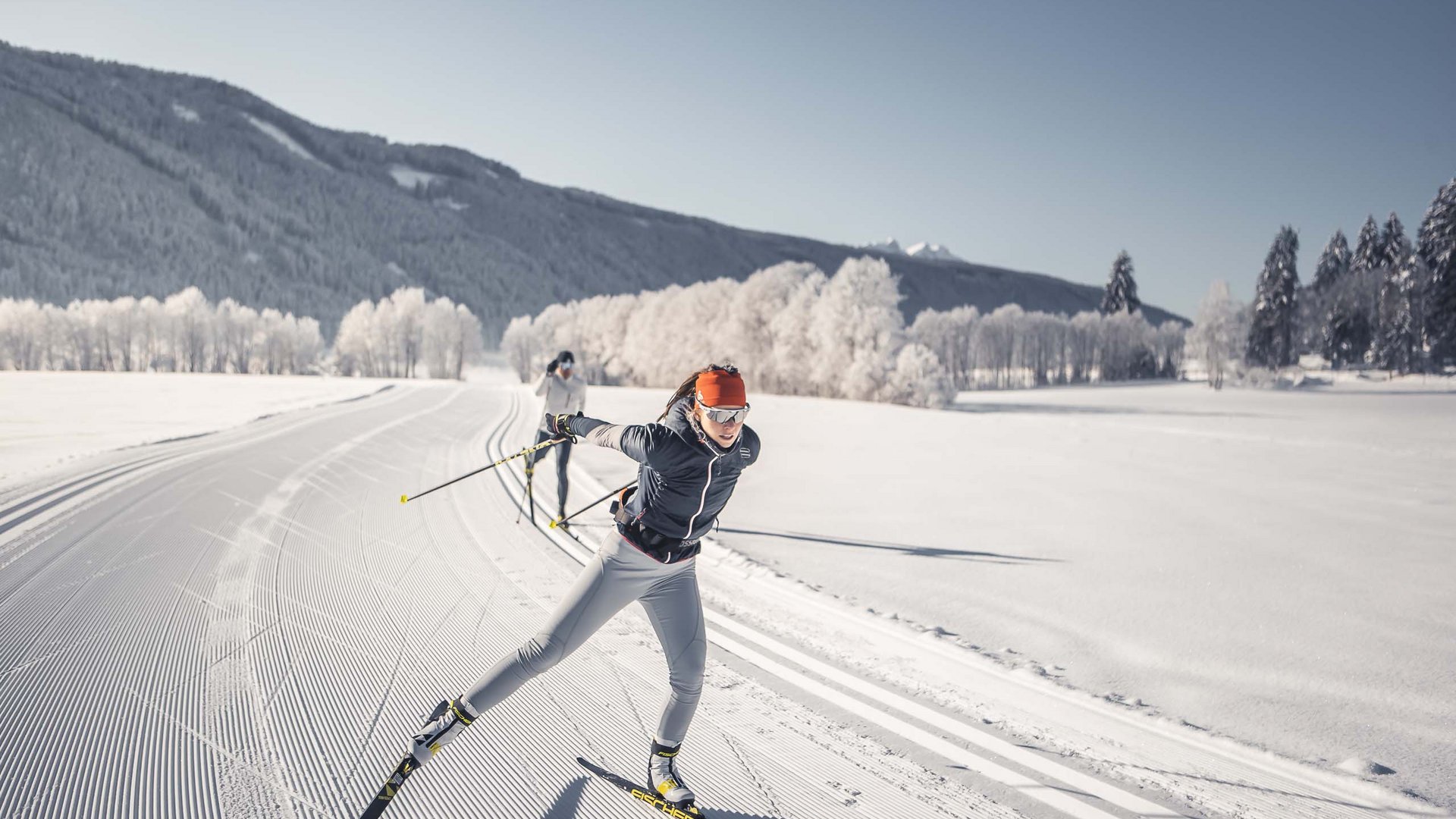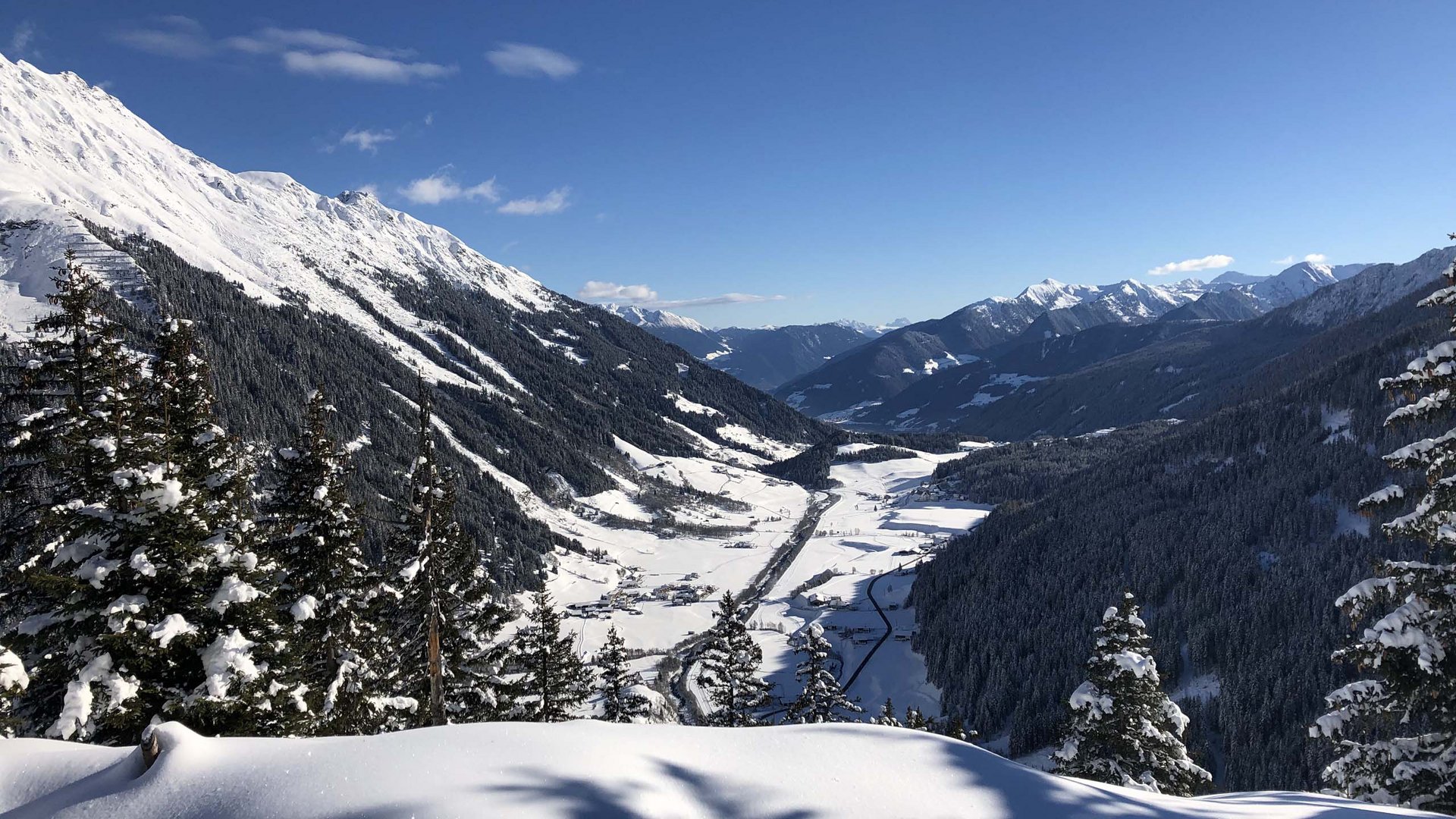 Perfect snow and plenty of sunshine
If you can't wait to hit the downhill runs, there is more than one ski area waiting for you in the vicinity of Erlebnisort Gassenhof! The Ratschings Jaufen ski area is just 10 kilometres away, and offers 25 kilometres of pistes, as well as many hours of sunshine, spectacular vistas of the snow-capped mountains and cosy Alpine huts serving scrumptious specialities. Extending at an altitude of over 2,000 metres, the Ratschings Jaufen ski area is one of the most modern and beautiful in South Tyrol.
The other ski areas in the Wipptal valley are the Rosskopf ski area in Sterzing, with its sunny runs and awesome panorama, and the Ladurns ski area, located in the quaint Pflerschtal side valley, about 20 kilometres from Gassenhof. To get the best experience, we recommend buying a joint lift pass for both areas, which will give you access to a total of 31 kilometres of slopes and all the enjoyment you can ask of a skiing holiday in South Tyrol. Beginners can learn the ropes at the local ski schools, under the supervision of professional ski instructors. Whether you are a beginner or a pro, a passionate carver or a fanatic shredder, there are dozens of slopes of varying difficulty waiting for you.
That's not all: right next to Erlebnisort Gassenhof, there is the perfect solution for children and beginners wishing to hone their skills – the Gasse ski lift. You can look forward to an unchallenging slope as well as a children's adventure park on snow and the option of booking a ski instructor directly on site. The proverbial icing on the cake? Children up to eight years old ski for free, and our guests enjoy a reduced €10 fee for the day pass.